About the Course
A Video Message from Jedd Medefind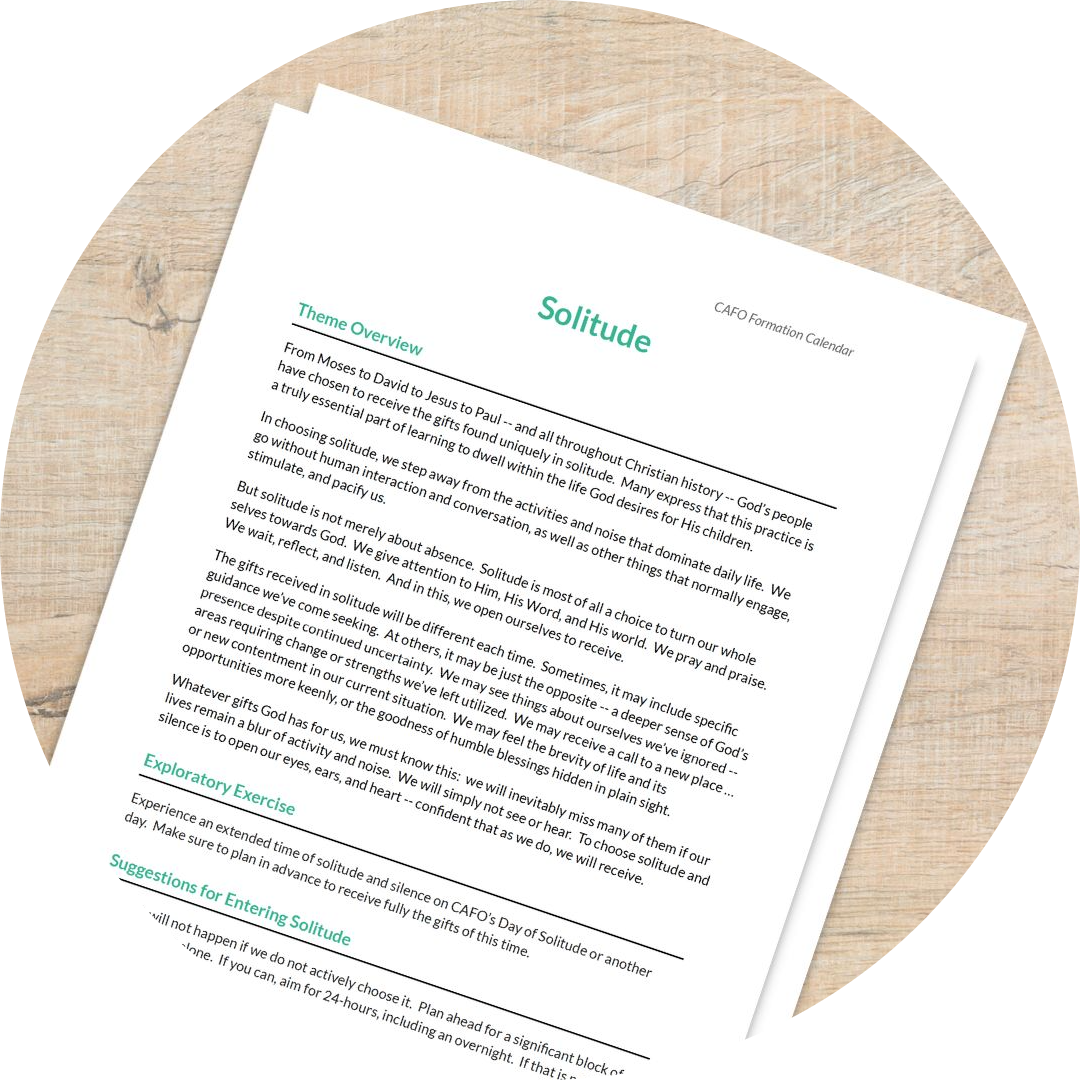 Theme Overview
PDF Handout


This pdf will be easy to print and share with your team, so you can quickly learn more about the spiritual formation practice, research behind it and its foundation in Scripture. 
Ideas for
Exploratory Exercise

Exploratory exercises can be completed individually or as a team, giving a practical way for team members to grow deeper in a formation practice over the month.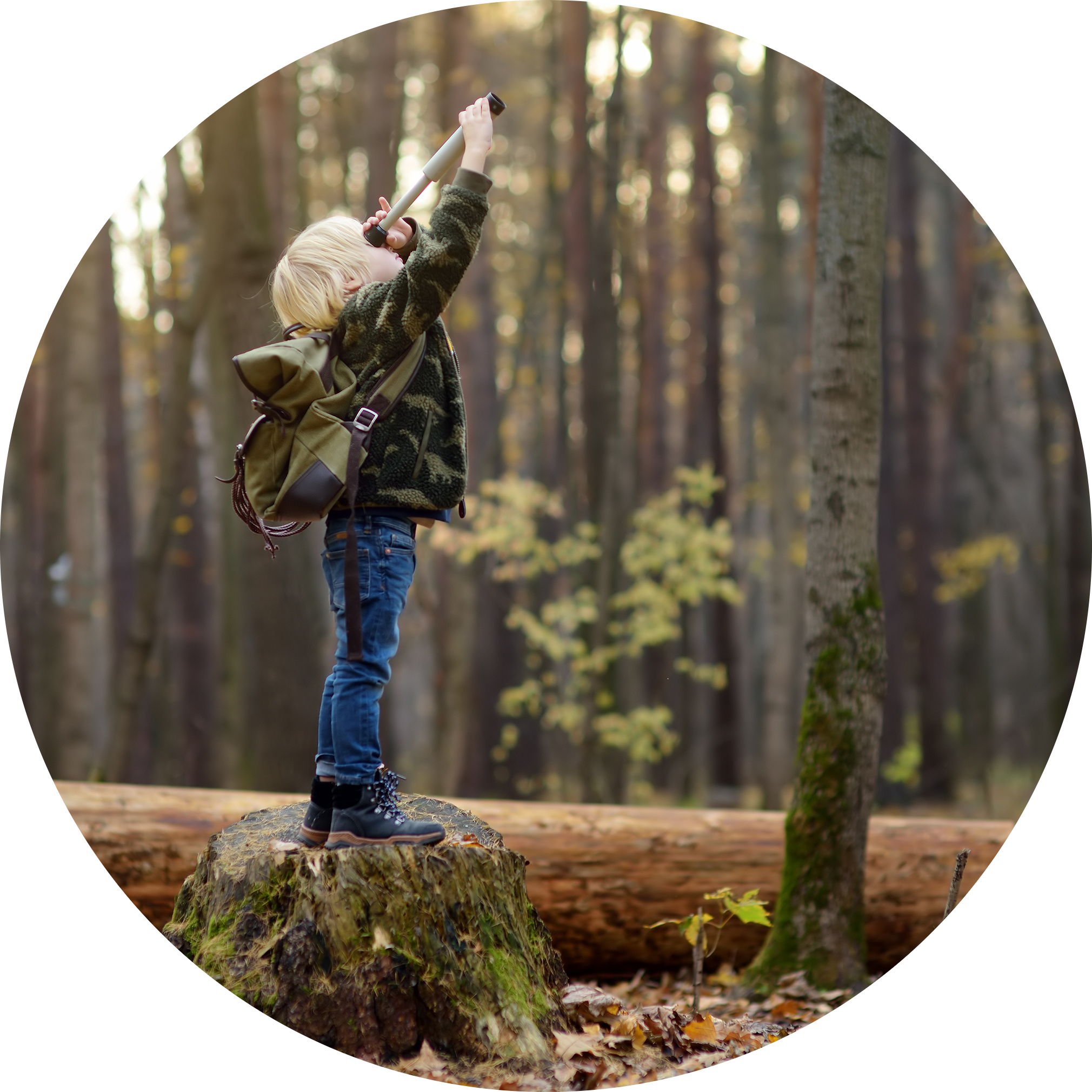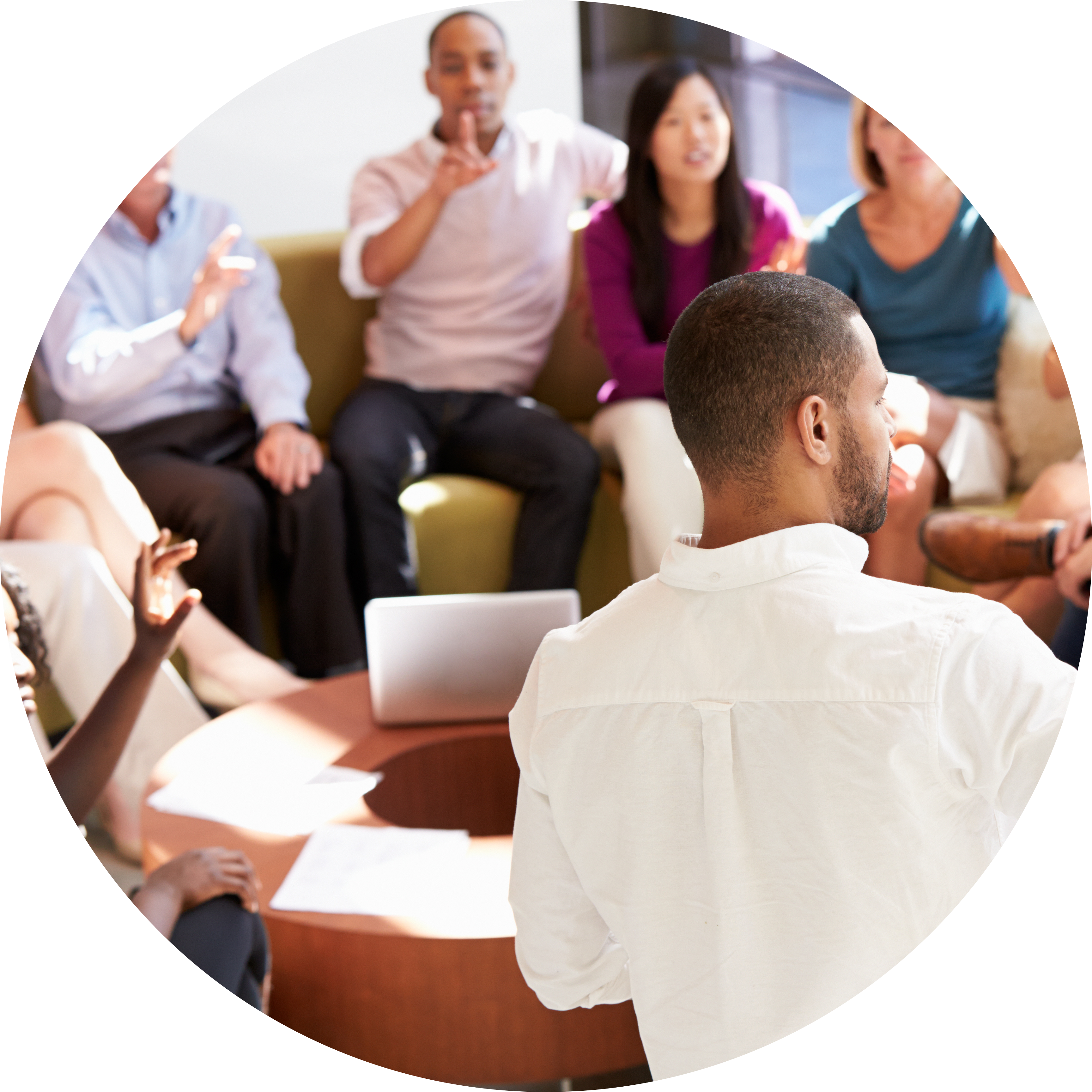 Suggested Discussion and Reflection Questions


Asking great questions when you begin and end the month will help your team engage with the content personally and reflect on how they're being shaped along the way.



At a Glance
Engage Your Teams in Rhythms of Spiritual Formation
The Spiritual Formation Calendar Experience is designed to help leaders of organizations, churches or networks to lead a team through biblically-rooted practices of spiritual formation. 
Each month's content includes a discussion of a key idea or practice, an exploratory exercise and a reflection guide for groups and teams to process experiences together. It is a simple format that leaders and teams can use to begin practicing rhythms to help them better reflect God's heart and character. 
This guided experience, valued at $99 for an organization/team, is being offered to leaders of CAFO member organizations and churches in 2023 for FREE! It is our gift to help teams grow closer to one another and more like Jesus together. 

If you are not a CAFO member organization, you are still welcome to enroll in the course for $99 in 2023. Learn more about CAFO Membership here.
Themes Include:
Pilgrim Feast

Sabbath

Fast & Lent

God's Gifts in Nature

Solitude & Silence

Technology Boundaries

A Praying Life

Time with God

Pruning

Gratitude

Generosity


Course Details:
Dates: Course content is released monthly on the 25th during the 2023 calendar year (i.e. January 25th for February content)
Time Investment: Recommended to include a 1-hour group discussion at the beginning and end of each month, with personal engagement in each month's Exploratory Exercise as desired.
Price: $99
FREE for CAFO Member Organizations and Churches in 2023 with code - email [email protected] to receive member code.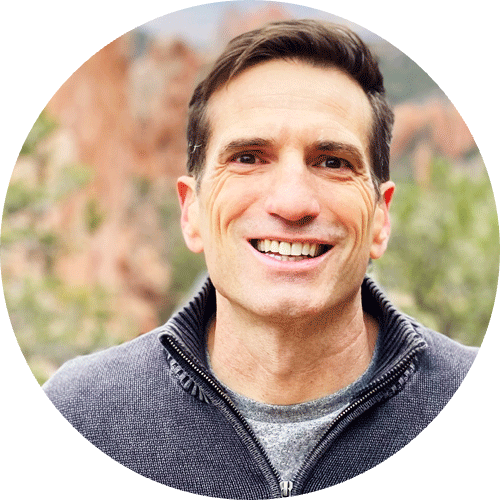 Jedd Medefind serves as president of the Christian Alliance for Orphans (CAFO). In diverse leadership roles across the nonprofit, public policy, and business sectors, he's seen vividly the good fruit that grows from leaders who cultivate healthy rhythms of life and spiritual depth in Christ. 
Prior to this role at CAFO, Jedd served in the White House as a Special Assistant to President George W. Bush, leading the Office of Faith-Based and Community Initiatives. In this post, he oversaw reform efforts across the government to make community- and faith-based groups central partners in all federal efforts to aid the needy.
Books written by Jedd include Upended and Four Souls. He also writes articles and op-eds and provides interviews for outlets ranging from the Wall Street Journal and Washington Post to WORLD Magazine, NPR, and Al Jazeera. Jedd's most recent book, Becoming Home, offers a primer on how families and communities can embrace vulnerable children with wisdom and love through adoption, foster care, mentoring, and more.
Jedd Medefind loves journeying life with his wife, Rachel. He relishes time outdoors with his five children—Siena, Marin, Eden, Lincoln, and Phoebe. Most of all, he desires to reflect the heart of Jesus Christ in all of life.